An unusual look at feminism in the mid 1800s involving the wife of Bernard Peel Chenoweth and his sister, Alice Day Chenoweth, a novelist who wrote under the name of Helen Gardner.
The 11th installment of Jon Egge's series on the descendants of John(1) continues with this issue as a discussion of the grandsons named Thomas are discussed.
This section resumes again this issue with a look at 158 unknown marriages. These individuals are part of a database of some 900 individuals that we have been unable to place and are hoping that you can help with.

Chenoweth Women Seek Equal Opportunities for Women in Government
By Jon Egge & Moreen Dee (Australian Dept of Foreign Affairs and Trade)

Late last year, I was contacted by Ms Johnstone of Australia who was doing research on historical documented cases of discrimination against women. She had run across just such an instance in the case of Caroline B. Van Deusen, the wife of Bernard Peel Chenoweth. The Harris book describes much of the life of Bernard Peel in some detail on pages 235-6. It is an interesting story. Briefly, Bernard supported the Union and served as an Officer in the Union Army. Upon returning to civilian life he found his personal holdings devastated by the war and himself a pauper estranged from most of his family. He used the opportunity of the election of US Grant to the Presidency to seek an appointment in the Foreign Service. Granted his request, Bernard took his family to Canton, China, but soon died. Caroline was asked by the local US merchants to continue his duties, but was denied the position because she was a woman. She returned to the US to become a successful professor of English Literature at Smith College, authoring many books and articles. Three of the several documents kindly sent me by Ms Johnstone are included below. They paint a wonderfully rich picture of the tenor of the times and circumstances. I doubt if much I could add would enhance the story they tell.
Bernard Peel was the son of Alfred Griffith, a Methodist Minster and a descendant of Arthur's son John, a branch of the family that was the wealthiest and most substantial of any of the early Chenoweth families. We know nothing about what happened to Oramel Goddard Chenoweth, he appears to be alive when Caroline left China and he is last seen with her in the 1880 Census of Massachusetts. Thanks to a World Family Tree submittal we know that Ernest Bernard Chenoweth married and had one daughter before he died at the young age of 32. The daughter, Mary-Lewis Chenoweth, married Ralph Fletcher and reviewing this material renewed my interest in trying to track down one of her descendants. I was recently able to locate her grandson, Darryl B. Denison in Vancouver, WA
Caroline had an equally accomplished sister-in-law in Bernard's sister, Alice Chenoweth Day, a novelist who wrote under the penname Helen Gardener. A bio of her is included at the end of this article, describing her as a "consummate feminist, constantly finding ways to make federal service a more accessible and equitable career for women." Perhaps part of her incentive was the treatment her sister-in-law Caroline had received at the hands of the US Government.
BERNARD PEEL6 CHENOWETH (ALFRED GRIFFITH5, JOHN4, JOHN3, ARTHUR2, JOHN1) was born August 18, 1836 in Greenbrier Co., VA (now WV), and died June 21, 1870 in Canton, CHINA. He married CAROLINE B. VAN DEUSEN March 19, 1863 in Jefferson Co., IN, daughter of CHARLES VAN DUESEN and MARY HUNTINGTON. She was born December 29, 1846 in New Albany, Floyd Co., IN, and died May 12, 1917 in Worcester Co., MA.
Children of BERNARD CHENOWETH and CAROLINE VAN DEUSEN are:
ERNEST BERNARD7 CHENOWETH, b. July 26, 1865, St. Charles Co., MO; d. May 21, 1897, Leicester, Worcester Co., MA; m. EDITH FANNY WAY, April 18, 1892, Boston, Suffolk Co., MA; b. May 08, 1866, Roxbury, Suffolk Co., MA; d. November 12, 1905, Jamaica Plains, MA.
ORAMEL GODDARD CHENOWETH, b. July 25, 1867, Worchester Co., MA.
Washington DC
March 16, 1869
To the Honorable Hamilton Fisk
Secretary of State
The undersigned would respectfully represent that at the breaking out of the war he was a resident of Missouri where he was publishing a Republican newspaper, and in the possession of a comfortable property. After the first election of Mr. Lincoln, public excitement ran so high that he was indicted by the rebels for publishing incendiary articles. The legal penalty was five years in the State prison, the probable penalty was death on the streets if he should be arrested. He escaped into Kansas but continued to issue the paper on the opposite side of the Missouri River at his former office, St Joseph, MO. At the fall of Fort Sumter and the call for troops, he discontinued the paper and raised in ten hours and partially clothed and equipped a company of eighty-five men. He furnished this clothing, etc because the government was at this time unable to do so from the stores at Fort Leavenworth. He has never asked for or received a dollar in return for this outlay.
Early in the war he was detailed as an Insp Gener'l on the staff of Gen'l G. M. Dodge, late member of the House of Rep. from Iowa. It is proper to state here that he was mustered into the service as a ranking captain of the First Kansas Regt. A year and a half elapsed; he had been serving for sometime on Gen Dodges staff, and before and during that time inferior officers had been promoted over his head both in his own regiment and to fill appointments in new ones. His friend Gen'l A. L. Lee the Chief of Cavalry in the staff of Gen'l Banks, Dept of the Gulf, found means to offer him a colonalcy in that Dept and got permission from Gen'l Grant for him to go, but after the order directing him to report to Gen'l Banks had been made out, it was suppressed on the grounds stated in the following extracts from a letter of Gen'l Lees, the original of which the subscriber still has in his possession. "He" (Gen'l Grant) "informed me that after I had left Vicksburg, Lt. Col Wislon, his Insp Gen'l made so strong remonstrances against your removal from your present position - himself extolling you so highly and showing letters of strong commendation from Gen'l Dodge - that he countermanded the order. He said you were an officer of too much value to him in your present capacity to be spared. I could not induce him to consent to your absence from his Dept and your present position. Gen'l Thomas who was by, offered to commission you as Col on the spot if Gen'l Grant would consent"
The undersigned received this news with disappointment, but that disappointment was softened and rendered almost welcome by the handsome compliment from his great chief. Gen'l Grant had the kindness both to telegraph and to write to him through Gen'l Wislon that his (Gen'l Grants) action had been induced by a regard for the good of the service, and that he would take care of the interest of the undersigned in future. The latter therefore rested content. Soon another offer of a Lt Colonalcy came from the same source. This time the General, for strong reasons adduced, gave permission for its acceptance, but before the acceptance could be made known to the proper authorities another man had been commissioned to the place. Gen'l Grant soon honored him by a detail to serve on his own staff. As to his record there, which was but a short one, the accompanying letter (copy) of the General will testify. The term of service of the 1st Kansas in which he held his commission, expired and he was mustered out with the same rank with which he entered the army more than 3 years before. He returned to civil life to find his large influential family, all Virginians, but some branches residing in Missouri, violently and bitterly estranged from him on account of his stand in the war and previously. To find his own property in ashes, not a vestige of it remaining, to find his wife's handsome estate which unfortunately happened to be in money in New Orleans at the beginning of the war having just been converted into cash by the executor who probably paid it into the Confederate Treasury, a total loss and to find himself a pauper with a wife brought up in affluence and a little child. He feared to return to the South, and especially to Virginia which had been his home until manhood, and where both branches of his family had resided for nearly two hundred years. He went to Worcester, Mass, where he knew one man. A generous people soon gave him the responsible office of Supt of Public Schools, which he held nearly 3 years. His record there is shown by the accompanying endorsement from Hon. Geo F. Hoar, M.C., but failing health compelled him to resign such a laborious post in an uncongenial climate, and six months ago he returned to Virginia, his mother state with the purpose of remaining there through life. He has no property and no means whatever of supporting himself and family and he is compelled by stern necessity to ask through you of his old chief and beloved General some help to begin the world anew. First he asks for the position of Minister to Japan, next for the Consulate general at Shanghai, and next for the Consulate at Canton, China or some similar position in a genial climate. Very respectfully yours,
B. P. Chenoweth
---------------
US Military Telegraph
Pilaski, Dec 12, 1863
By telegraph from Chattanooga, 12, 1863
To Brig Genl G. M. Godge
Genl
By a communication from Capt B. H. Chenoweth to genl Wilson of my staff I learn that the Capt is offered a Lieut Cononelcy of an African Regiment at New Orleans. You are authorized to give him leave to proceed to that front in view of the facts set forth I think it best for him to accept. I will gladly do anything I can to further advance his interests
U.S. Grant
Maj Genl
---------------
Elbilt House, Nov 9th, 1872
To the President of the United States
Sir,
The Hon Secy of State refuses to consider for a moment the question of appointing a woman to any Foreign Consulate.
He kindly admits that I mastered the duties of the Consulate at Canton while I had charge of that office, but while he does not doubt my ability to perform the regular consular work would oppose such an appointment upon the ground that questions are liable to arise which it would be impossible for a woman to discuss. In answer to my plea that such questions had never yet arisen, he replied that they might. Upon this remote possibility I am set aside and am left to wonder why I need be denied this position under a Government which it has already been proven can intelligently serve - and for whose sake the life so necessary to myself and family was cheerfully sacrificed. Am I to consider that Mt. Fish's views decide my final answer, or may I still have my application before yourself with permission to resume it should a more favorable opportunity ever offer.
I am yours most respectfully
C.V.D. Chenoweth
---------------
Women in World History. A Biographical Encyclopedia." Volume 6, GAB-HARP. Anne Commire, Editor, Deborah Klezmer, Associate Editor, Yorkin Publications. Copyright 2000. ISBN # 0-7876-4065-4. Pages 55-57.
Gardener, Helen Hamilton (1853-1925)
American Author, feminist, suffragist, and federal civil service commissioner. Name variations: Alice Chenoweth: Alice Smart. Born Alice Chenoweth in Winchester, Virginia on January 21, 1853; died in Washington D.C. on July 26, 1925; third daughter and youngest of six children of Reverend Alfred G. and Katherine A. (Peel) Chenoweth; attended high school in Cincinnati: graduated from the Cincinnati Normal School, 1873; studied biology at Columbia University; married Charles S. Smart (school commissioner of Ohio), in 1875 (died 1901); married Colonel Selden Allen Day (a retired army officer), on April 9, 1902 (died 1919); no children.
The daughter of an abolitionist and itinerant Methodist preacher, Helen Gardener was born Alice Chenoweth in Winchester, Virginia on January 21, 1853. She grew up in Washington, D.C., Greencastle, Indiana and Cincinnati, Ohio, where she attended high school and graduated from the Cincinnati Normal School. A brief career as a schoolteacher was followed by her marriage in 1875 to Charles Smart, then school commissioner of Ohio. In 1878, the couple moved to New York, where Smart entered the insurance business and Gardener studied biology at Columbia University, lectured in sociology at the Brooklyn Institute of Arts and Sciences, and contributed articles on sundry subjects to newspapers (using various masculine pseudonyms). At this time, her friendship with renowned agnostic Colonel Robert G. Ingersoll and his wife had a great impact on her life, and at Ingersoll's urging Gardener began giving a series of freethinking lectures, which were heavily influenced by her new mentor. In 1885, the lectures were published as "Men, Women, and Gods, and Other Lectures" (1885) under the name of Helen Hamilton Gardener, a mysterious pseudonym that Gardener eventually adopted as her legal name.
Gardener came to the attention of feminists in 1888 with her famous essay "Sex in Brain," a refutation of a widely publicized claim by Dr. William A Hammond, a New York neurologist and former U.S. surgeon general, that female brains were inherently and measurably inferior to male brains. Gardener's well-researched rebuttal argued that Hammond's findings were invalid because all of the male brains he had studied were from intelligent, accomplished men, while the female brains in his study had come from indigents and criminals. To provide a suitable specimen for future research of this sort, Gardener magnanimously bequeathed her own brain to Cornell University.
Gardener achieved her greatest popularity with her novel "This is Your Son, My Lord?" (1890), an outspoken attack on legalized prostitution, and the ridiculously low legal age at which girls were considered to be at the age of consent, told through the melodramatic story of a young girl's demise at the hands of seemingly respectable men. The book sold 25,000 copies in five months and was the shock and controversy among critics and readers alike. Gardener's next novel, "Pray You Sir, Whose Daughter?" (1892), with which she hoped to repeat her earlier success, dealt with the inferior status imposed upon married women. Gardener digressed somewhat in her next book, a fictional biography of her father, "An Unofficial Patriot" (1884), which is considered by some to be her best work. In 1899, it was successfully dramatized by playwright James A. Herne as Griffith Davenport, Circuit Rider. In two collections of short stories, A Thoughtless Yes (1890) and Pushed by Unseen Hands (1892), she returned to challenge the status quo, and her articles on social issues, which appeared in numerous journals, were collected in Facts and Fictions of Life (1893). A long-time contributor to the reform magazine Arena, Gardener was its co-author in 1897. (Her husband Charles Smart served as Arena's business manager for several years.)
After the death of Smart in 1901, and her second marriage to Selden Allen Day, a retired army officer, Gardener spent five years in world travel, during which time her interest in reform cooled somewhat. The couple settled in Washington in 1907, after which Gardener was called upon by suffragists to use her wide social contacts with government figures to advance their cause. In 1913, after members of the Congressional Committee of the National American Woman Suffrage Association resigned to back Alice Paul's militant Congressional Union, Gardener was appointed to reorganize the association. She became its vice president in 1917, and through her personal contacts with President Woodrow Wilson and Speaker of the House Champ Clark, she was a central figure in steering the federal suffrage amendment to eventual ratification in 1920. That same year, at age 67, Gardener was appointed by Wilson to the U.S. Civil Service Commission, thus becoming the first woman to hold so high a federal position. Serving in the post until her death in 1925, Helen Gardener remained the consummate feminist, constantly finding ways to make federal service a more accessible and equitable career for women.

---
COMMENTS FROM THE CLAN
(The following e-mails have been received from members of the family with regards to the newsletter. Comments, articles, questions and other items for this newsletter are always appreciated.-editor)
**********************
Thank-you so much for your wonderful website. I wish I had more time for my genealogy.
11 Dec 2006
Marsha Devers
United Kingdom
Thank you. Deanna and I actually got to London this October to visit with our daughter who was there for the fall semester. We had a great time, but everything seemed very expensive.... times have changed. Deanna especially liked Edinburgh. Me, I liked taking the Chunnel to Paris...(as only an old construction underground guy would). - Jon Egge.
**********************
Thanks for the info on "findagrave.com". It is excellent and very helpful!! You're doing such a great job with the Chenoweth site. Just wanted you to know it's really appreciated.
11 Dec 2006
Sharon Seng
This site amazes me as to it's versatility. It also amazes me as to the people who have added thousands of entries. Most all of the people I have contacted with information or a question have been most helpful. A fellow in Missouri went out the next day and added pictures of the graves. I couldn't believe it. On a personal side, I was able to start a page for my Egge Grandparents family. As half of these people were cremated, this gives them some place to be remembered..... As you can tell, I do this because I enjoy it. Apparently, Find-a-grave has a lot of "enjoyers". - Jon Egge.
**********************
My very best wishes to you for Happy Holidays.....We are all so thankful for the incredible work that you have performed for this family. You are a treasure.
11 Dec 2006
Jayne Marshall McKay
I am glad you enjoyed the newsletter. I never got a street or mailing address for you and now I have one - Jon Egge.
**********************
Merry Christmas to you and yours. I hope that your health will improve during the coming year. I haven't been active in genealogy lately. I have been active on ebay disposing of my book collection. Good Luck to you.
11 Dec 2006
Richard "Dick" Buckey
Merry Christmas to you Dick. I think Greg did a great job putting some meat on your data. - Jon Egge.
**********************
May you have love to share, health to spare and friends who care is my familys Christmas wish to you and your family.
I notice you say you are slowing down. Jon, it happens to all of us, unfortunately and in my 88th year I feel my limitations but I am so fortunate, healthwise. I do hope your health improves, you are a Chenoweth and we live an unusually long time. So hang in there, you'll improve I'm sure.
You and Pete, since you seem to be into DNA should be aware (Nick just got another monogram today) research into RNA is playing havoc with DNA and inherited genes. They've known for sometime DNA wasn't reliable as they first thought, labs are working overtime, the fields is so exciting. This new research, at the moment, shows RNA can cause an inherited talent, health problem, even hair color for 80 generations. If you can get the last two or three Discover Magazines there are articles on epigenetics.
Where did Mr Wulker get his information for an article? I'd like to see what he wrote but I want to see his bibliography. Aside from what Cora got from relatives she knew and what our immediate family told us, we have no idea where John came from, when or why. If Mr Wulker has some kind of secret pipeline I'd like to know about it. Our cousins in Kent, both born in Cornwall and Chenoweth related, that I have communicated with for several years, know very little about the family. Chenoweths are like rabbits in Cornwall. Lynn says tracing them is virtually impossible. She says John was a political prisoner and shipped from the English prison on the Isle of Wight and his family followed later, but she admits she isn't sure he's the John we mean. The more questions you ask the more answers you get but nothing factual. She said the Bishop of the Anglican Church to which Chenoweths belong, told her the records were destroyed by Cromwell so anything they have does not go beyond that. Archeologists are excavating an old church they attended and some Chenoweths are buried there. She'll keep in touch, but are they ours?
I'm going to read the Newsletter. I thank you so much for sending it. Walk this day in peace and the warmth of the sun.
11 Dec 2006
Shannon (Chenoweth) Graham
Well I will vouch for Greg....I have found him over the years to be a great researcher, particularly when it comes to leg work in going to places that keep the records or have a meaning. Greg met me in Winchester before the Elkins reunion, showed me where John(2) lived, and looked with me through the many land records there, resulting in several proofs. He was instrumental in proving who the Mary Chenoweth that married Abraham Sutton was and did the leg work for me in Champagne Co., OH to prove who my Henry was. Greg supplied Richard Harris with much information on the Warren Co., OH Chenoweths. His article is based on the records in Buckey's book, articulating them in a meaningful way (something Buckey did not do). Greg also added his own observations from visits to these early locations in America
The John Chenoweth who was shipped as a prisoner in 1715 to the West Indies is not our John, who was obviously in America and leaving records well before this. Many people have cited this prisoner as it is the only "early sailing record" of a Chenoweth to the New World. It is not relevant and only causes confusion. Greg's article is the clearest I have read on the early formation on the family. - Jon Egge.
**********************
I was looking at the website today, reading about the Ft Wayne reunion. I only live about 30 minutes south of Ft Wayne, so I will plan on trying to attend. I saw the Chenoweth store page and saw Cora's book listed there as unavailable. I don't know if you have ever used Heritage Quest or not, but it is now only available to libraries. One of its features is full text scans of history books. Cora's book has been scanned and is available for free to anyone with access to HeritageQuest at their local library. If their library has Heritage Quest it is also available to them at home with remote access and a library card. All 240 pages are available, you can browse through the pages, seach for names, or if someone wanted to, download the entire book in 50 page sections, and print it out.
Since Heritage Quest has scanned the book, it must be out of copyright, and in the public domain. So it could theoretically be copied by someone and bound and sold through the website. Let me know if I can answer any other questions about this.
11 Dec 2006
Rhonda Stoffer
Head of Indiana History and Genealogy Services
Marion Public Library
Thank you, though I knew this, I had not thought to post it. Interesting enough, a couple of weeks ago I was contacted by Patricia Goodspeed. Apparently it was she who supplied the book copy from her family that became the "green" reprint. The business that did this disposed of their stock a few years ago. We missed a great opportunity by dillydallying of acquiring their stock. Oh well, I will mention the Heritage Quest availability on my site (and maybe Bill Chinworth) will do so as well. I use Heritage Quest all the time as my local library makes it accessible from my computer at home (unlike ancestry.com which I have to trudge to the library to access).
PS I am sure that Joyce would love to have your help in organizing a program for Ft Wayne. - Jon Egge.
**********************
Pete, I was looking for information on Abraham Blackstone (b 1837-OH), son of Thomas Blackstone & Hannah Chenoweth (md 1832). I noticed in the Chenoweth Family Newsletter (Dec 06) that Jon Egge mentioned he had been in contact with a Thomas Charles Blackstone and got the complete line for Abraham down to the present. I have been researching Abraham and am looking for further details on him specifically. I suspect he served in the Civil War and know he was living in Taylor Co., IA in 1880. Can you put me in contact with Thomas Charles Blackstone? I'd really appreciate your help. Thank you.
21 Dec 2006
Roger Norland
Your e-mail address and inquiry has been forwarded to Thomas Charles Blackstone with the hopes that your search will prove beneficial to all interested. - editor.
**********************
Jon, How are you doing after the storm? Is the power out so you get this next week, and shivering to keep warm? Or did you luck out and keep your power? Son Time and I went north for a family Christmas gathering out in Covington/Maple Valley/Black Diamond area yesterday. Couldn't believe the damage. Son-in-law said north Seattle, and surrounding area, was like a war zone. He's out of a job till the power is back on. Wish you luck and have a Merry Christmas in spite of Mother Nature.
17 Dec 2006
Alice Sanders
4 days now and counting... It is like living in a cave. I am falling further behind. Yes it is a war zone here. My best to you and yours for Christmas....Am in Seattle today checking on some things and recharging batteries, hence the reply - Jon Egge.
**********************
I read with interest the December Newsletter. I am the Norma House that you mention. Aunt Susie would be jumping up and down with glee to access all the new information available to use. She did it the old fashion way...driving around the country visiting courthouses. I visited her in Plant City, Florida just a week before she passed away. She was still sharp as a tack. We talked genealogy the whole time during the visit. For your records her name was Susie Gladys House Cooper. She was born 20 Aug 1905 and passed away 30 Jun 2002 in Plant City,Florida.
Keep up the good work! Have a wonderful holiday season.
16 Dec 2006
Norma House
Many years ago I had the opportunity to visit with Susie. My parents used to have a craft booth at the Strawberry Festival and she loved to come by and say hi to her "cousin Chenoweths". I took the opportunity for 2 years to visit her at her home and discuss genealogy with her. She was a special person that we all have missed. - editor.
**********************
Jon, you mentioned DNA testing and I wanted to tell you what success I had intesting my brother's DNA. At first there were four of us who matched our DNA, one other descendent of Dominick Diamond and two descendents of Daniel Diamond of Fayette County, PA. Then I contacted a Diamond correspondent from Derry County, Ireland and she tested her brother . . . well lo and behold, we matched his DNA. Since that time we have learned that our Diamond family of Derry County, Ireland were what they called erenaghs, those who took care of church property. I copied and pasted a paragraph below from the DNA site. It explains it a bit better. At any rate DNA testing has really helped in my genealogy as my Dimond/Diamond were in the US so early that finding my genealogical path back to Ireland without DNA testing would have been impossible. The key to a successful DNA site is to have a good administrator of that site. Steve Dimond has been a very good administrator.
15 Dec 2006
Linda Goodell
I am pleased that you have had success with your DNA testing. A good administrator can only do so much when it comes to getting individuals to volunteer. We have had remarked success since our last reunion with 2 more samples this past month. I would very much like to obtain some samples from relatives in other locations, the "Old Country", Australia, New Zealand, etc. - editor.
**********************
Pete, Better include Greg's address with your reunion survey. Might not be a bad idea to include the survey in the next newsletter to see what kind of feedback we get.
12 Dec 2006
Joyce Wiegand
I included Greg's address to those that it was sent to. I am going to see if Jon won't post it on the website so that individuals who attended the Reunions in 2000 (KY), 2002 (WV) and 2004 (OR) but did not attend another reunion will respond. The goal of the survey is to improve future reunions and meet family members desires. - editor..
---
IN MEMORIAM HONOR ROLL
With thanks and appreciation to Dot Tucker-Houk of Maryland who makes much of this list possible each newsletter
age 46 - KENNETH LEROY10 CHENOWETH (DALE LEROY9, FRANK FUNSTON8, JOHN DOTHERDY7, ISAAC NEWTON6, WILLIAM PUGH5, JOHN4, WILLIAM3, JOHN2, JOHN1) was born April 16, 1960 in Cody, Park Co., WY, and died December 08, 2006 in Powell, Park Co., WY. He married (1) DEBRA MULHOLLAND. He married (2) CHRISTINE GUIMOND McRANN
age 42 - DONALD FRANCIS9 CHENOWETH (WOODROW WILSON8, EDWIN DUNCAN 'EDWARD'7, EDWIN DUNCAN6, GABRIEL5, JOHN4, WILLIAM3, JOHN2, JOHN1) was born November 13, 1944 in Washington, and died December 29, 2006. He married PATRICIA LYNN BLANKENSHIP, 1983, daughter of ALBERT BLANKENSHIP and MARTHA POOL.
age 41 - MARK ANDREWS10 CHENOWETH (HARRY KENNETH9, HARRY KENNETH8, JAMES WILLIAM7, WILLIAM6, ABRAHAM5, WILLIAM4, WILLIAM3, JOHN2, JOHN1) was born December 17, 1945 in Jacksonville, Morgan Co., IL, and died January 16, 2007 in Springfield, Sangamon Co., IL. He married (1) DONNA WAMBACH, daughter of DONALD and MARY WAMBACH. He married (2) KIM CUNNINGHAM.
age 74 - DONNA M.10 STINSON nee CHENOWETH (JESSE HOWARD9, HEZEKIAH8, JOHN CASPER7, HEZEKIAH STITES6, CASPER5, WILLIAM S.4, JOHN3, JOHN2, JOHN1) was born March 18, 1932 in Omaha, Douglas Co., NE, and died October 02, 2006 in California.
age 88 - ALICE REBECCA9 PORTER nee DAVIS (MILES VICTOR8, REBECCA ELLA 'ELLEN'7 CHENOWETH, ELIAS6, WILLIAM E.5, ELIAS4, JOHN3, JOHN2, JOHN1) was born June 09, 1918 in Pennville, Jay Co., IN, and died January 22, 2007 in Upland, Grant Co., IN. She married RALPH H. PORTER 1941, son of GEORGE PORTER and LAURA ELLIOTT. He was born January 01, 1907 in Winchester, Randolph Co., IN, and died December 17, 1992.
age 79 - ZELLA JO9 KALB nee CHENOWETH (ALBERT WILSON 'WILSON'8, ALBERT WILLIAM7, ALBERT WHITE6, HENRY S.5, JAMES FRANCIS4, THOMAS3, JOHN2, JOHN1) was born April 18, 1926 in Pineville, McDonald Co., MO, and died January 17, 2006. She married (1) ALFRED B. SMART. She married (2) KENNETH H. 'KENNY' KALB.
age 94 - LESTER VERNON9 CHENOWETH (CLARENCE RUBY8, WILLIAM ALBERT7, CHARLES WESLEY6, WILLIAM THOMAS5, WILLIAM4, ARTHUR3, ARTHUR2, JOHN1) was born July 18, 1912 in Glen Karn, Darke Co., OH, and died December 16, 2006 in Greenville, Darke Co., OH. He married NEVA ARLENE McCOY May 25, 1940. She was born November 22, 1913 in Wayne Co., IN, and died June 22, 2001 in Greenville, Darke Co., OH.
age 66 - RONALD DELANO SANDERS, son of JAMES SANDERS and MARY HURST, was born December 29, 1940 in Carmi, White Co., IL, and died December 30, 2006. He married JOAN ARLENE9 HAYS (VOYLES COBURN8, IRENE JANE 'JENNIE'7 WHITAKER, NEWTON J.6, BLANDFORD B.5, MARGARET ELIZABETH4 SEATON, RACHEL3 CHENOWETH, JOHN2, JOHN1)
age 63 - JOSEPH P. SHEPSKO was born July 13, 1942, and died June 25, 2006 in Christiana, New Castle Co., DE. He married IRMA FAYE9 CHENOWETH (LEE8, ROBERT PACE7, ISAAC NEWTON6, ARCHIBALD S.5, NICHOLAS4, JOHN3, RICHARD2, JOHN1)
age 89 - HAZEL LENORA CHENOWETH nee BALDWIN, daughter of CLYDE BALDWIN and ELSIE HALE, was born October 19, 1917 in Randolph Co., IN, and died December 04, 2006 in Winchester, Randolph Co., IN. She married REGINALD FOCH 'RED'9 CHENOWETH (LEO 'WHEELER'8, CHRISTIAN EBBY 'CHRIS'7, WILLIAM COLUMBUS 'LUM'6, WILLIAM THOMAS5, WILLIAM4, ARTHUR3, ARTHUR2, JOHN1) December 25, 1943 in Winchester, Randolph Co., IN. He was born August 28, 1918 in Randolph Co., IN.
age 95 - DUDLEY PORTER8 CULPEPPER (IDA7 CHENOWETH, WILLIAM ANDREW6, RICHARD5, RICHARD B.4, JOHN3, ARTHUR2, JOHN1) was born April 25, 1911 in Henry Co., TN, and died January 22, 2007 in Palmyra, Montgomery Co., TN. He married (1) ROBIE L. TAYLOR. He married (2) ROSE MAE DARNELL
age 90 - MABLE M. CHENOWETH nee CONNER was born February 12, 1916, and died January 05, 2007. She married ELMO CHARLES8 CHENOWETH (CHARLES NELSON7, WILLIAM C.6, WILLIAM5, THOMAS4, WILLIAM3, WILLIAM2, JOHN1) February 15, 1936 in Danville, Vermilion Co., IL. He was born September 02, 1913 in Vermilion Co., IL, and died October 1976 in Indiana.
age - 58 TIMOTHY SCOTT 'TIMM' STAHLY, son of VERNON STAHLY and FRANCES MINER. was born May 10, 1949 in Huron, Beadle Co., SD, and died February 27, 2007 in Iowa City, Johnson Co., IA. He married SHARON K. 'SHERRY'9 CHENOWETH (ORVILLE GLENN8, WALTER7, NELSON6, WILLIAM5, THOMAS4, WILLIAM3, WILLIAM2, JOHN1) August 13, 1966 in Mitchell, Davison Co., SD. She was born September 02, 1948 in Huron, Beadle Co., SD, and died July 09, 2004 in Ames, Story Co., IA.
age 83 - JOHN WILLIAM8 FRANCK, JR. (ALLIE IRENE7 CHENOWETH, FINIS EDWIN6, JAMES FOSTER5, BENJAMIN FRANKLIN4, THOMAS3, THOMAS2, JOHN1) was born September 28, 1923 in Denton Co., TX, and died February 23, 2007 in Lake Dallas, Denton Co., TX. He married (2) ANNA FERRELL
age 63 - DERINDA MARCELLA 'DEMI' MURPHY, daughter of ARTHUR and MAUDE MURPHY, was born March 04, 1933 in Corning, Perry Co., OH, and died January 12, 2007. She married GLENN THOMAS 'TOM'8 CHENOWETH (JOHN CARL7, REASON COLONY 'REESE'6, ARTHUR5, JOSEPH4, ARTHUR3, THOMAS2, JOHN1) May 17, 1952. He was born April 07, 1928 in Springboro, Warren Co., OH, and died April 24, 2005 in Berekley Co., SC.
age 87 - AUTUMN FELTON FARRAR nee FIELDS, daughter of JAMES & EDITH FIELDS, was born September 27, 1919, and died December 21, 2006 in Topeka, Shawnee Co., KS. She married MAX CLIFFORD8 FARRAR (ERNEST CLIFFORD7, WILLIAM HENRY6, MALINDA HORATIO5 CHENOWETH, JOHN FOSTER4, ELIJAH3, THOMAS2, JOHN1) June 25, 1943 in McPherson, McPherson Co., KS. He was born November 19, 1917 in Kansas, and died November 18, 2003.
age 88 - HELEN8 RAU nee SIMEN (BEATRICE7 CHENOWETH, GEORGE HARRISON6, GIDEON5, JACOB4, ABRAHAM3, THOMAS2, JOHN1) was born October 15, 1918 in Marinette, Marinette Co., WI, and died February 16, 2007 in Washington, Tazewell Co., IL. She married WILBUR RAU September 16, 1940 in Decatur, Macon Co., IL. He was born September 23, 1914, and died August 1983 in Illinois.
age 84 - MILDRED R. CHENOWETH nee ALEKSICH was born March 29, 1922, and died January 03, 2007. She married DONALD HOWARD 'BUD'8 CHENOWETH (ORA RAYMOND7, JOHN ARTHUR6, ABRAHAM JOHN5, JOHN4, ABRAHAM3, THOMAS2, JOHN1) He was born June 01, 1914 in Ohio, and died April 13, 1981 in Michigan.
age 88 - AUDA BERNICE8 BRATCHER nee CHENOWETH (DELNER WILLIAM7, JOHN WESLEY6, WILLIAM5, JOEL4, ABRAHAM3, THOMAS2, JOHN1) was born December 03, 1918 in Gentry Co., MO, and died January 06, 2007 in Kansas City, Jackson Co., MO. She married RALPH B. BRATCHER
age 94 - HELEN GRAY8 SHULTZ nee CHENOWETH (CLEO NELSON7, JOHN WESLEY6, WILLIAM5, JOEL4, ABRAHAM3, THOMAS2, JOHN1) was born April 05, 1912 in Maysville, DeKalb Co., MO, and died January 24, 2007 in Fort Dodge, Webster Co., IA. She married FRED MORRISON SHULTZ May 18, 1930. He was born September 02, 1911, and died September 19, 1992 in Fort Dodge, Webster Co., IA.
**********************
---
GRANDSONS OF JOHN1
By Jon Egge, WA
(11th Installment of a series - This is the 3rd installment on the grandchildren.)
Menu of previous series articles


Thomas, a bit different
Though there were 4 grandsons named Thomas, the name seemed to have struggled in the older lines and that of Thomas, Jr. is by far the bigger and most straight forward of the 3rd generations lines that descend. Only recent genealogy has resurrected the lines of all four of the Thomas named grandsons. In Cora's book all four would occupy about a total of one page. The Harris book greatly expanded on the lines of Thomas, Jr from a short paragraph to 29 pages. This of course was the ancestor of Shirley Harris. The two Baltimore Thomas named sons of Arthur and Richard get 2 pages each in The Harris book but are misplaced one for the other, a mistake carried over from Cora's structure. Thomas of John occupies about 6 pages in Harris, but as Cora's structure misplaced the children of one of his sons, there are another 8 pages to this line to be found. All 4 of these Thomas named grandchildren married in Maryland, Thomas Jr. in Allegany Co., John's son Thomas in Baltimore Co., Richard's son Thomas in Harford Co., MD and Arthur's son Thomas probably in Frederick Co. Thomas, Jr would strike west with his siblings settling in Ohio. John's son Thomas would go to Virginia and the two Baltimore Co. Thomas grandsons would live and die in Harford and Frederick Counties respectively.
Cora Hiatt presented John's son Thomas in less than a short paragraph. Thanks to work by Shannon Graham and several other descendants of Nicholas Ruxton Chenoweth, the Harris book resurrected at least the line of Nicholas, one of the 5 children. This Thomas line seems to be composed of very independent families. Thomas himself, unlike his siblings, headed back to Baltimore from Virginia. There he married well to Rachel Moore, the daughter of James Moore., Jr.. Thomas and Rachel had 4 children before her untimely death. Thomas remarried to Ann Carroll and left for Botetourt Co., VA. This was an area unconnected with any of the rest of the Chenoweth family. Thomas left his will here, naming his children. Today we know what happened to 3 of them. Nicholas, already mention, struck out for Gallatin Co., KY and later resettled in present day Williamson Co., IL. The daughter Elizabeth married Nathan Switzer and most of her descendants would remain in Botetourt Co., VA and can be found today near Fincastle and Roanoke. Thanks to Greg Wulker and my uncle, Harry Holt Chenoweth, in 2005, my line of James Frances, was restored to its rightful place. James appears to have gone to Kentucky and died in the 1820s. His children would go to Ohio where Henry Safley, their grandfather had settled in Champaign Co. Two of the sons, Henry S. and John W. became doctors and relocated to Missouri. After the Civil War, Dr John W. would resettle in Texas. Harris says the daughter Mary, the daughter of Thomas, married in Lexington, KY in 1798, but it is puzzling why she would have been there at all since her siblings at the time were all back in Virginia. Nothing is known of what happened to Ann Carroll, the widow of Thomas, or their son, John Thomas.
THOMAS3 CHENOWETH (JOHN2, JOHN1) was born 1737 in Baltimore Co., MD, and died May 08, 1780 in Botetourt Co. VA. He married (1) RACHEL RUXTON MOORE September 14, 1766 in St. Geo's Parish, Baltimore Co., MD, daughter of JAMES MOORE and HANNNAH WILMOTT. She was born January 08, 1747/48 in Baltimore Co., MD, and died 1775 in Baltimore Co., MD. He married (2) ANN CARROLL August 10, 1777 in Baltimore Co., MD. She was born Bet. 1732 - 1752.
Children of THOMAS CHENOWETH and RACHEL MOORE are:
ELIZABETH4 CHENOWETH, b. April 08, 1768, Baltimore Co., MD; d. Aft. 1841; m. NATHAN SWITZER, November 17, 1791, Botetourt Co., VA; b. 1753, Botetourt Co., VA; d. September 13, 1841, Botetourt Co., VA.
NICHOLAS RUXTON CHENOWETH, b. December 12, 1769, Baltimore Co., MD; d. Bet. 1837 - 1839, Franklin Co., IL (now Williamson Co.); m. MARY SWITZER, April 12, 1790, Botetourt Co., VA; b. 1770, Virginia; d. Abt. 1849, Williamson Co., IL.
MARY CHENOWETH, b. September 08, 1772, Baltimore Co., MD; d. Unknown; m. WILLIAM WELCH, November 11, 1798, Bourbon Co., KY; b. Bet. 1757 - 1777; d. Unknown.
JAMES FRANCIS CHENOWETH, b. 1774, Maryland; d. Bef. 1825; m. (1) REBECCA SAFLEY, August 20, 1799, Botetourt Co., VA; b. November 18, 1784, Rockingham Co., VA; d. February 28, 1813, Botetourt Co., VA; m. (2) NANCY CRAWFORD, November 14, 1813, Botetourt Co., VA;

Child of THOMAS CHENOWETH and ANN CARROLL is:

JOHN THOMAS4 CHENOWETH, b. 1778, Botetourt Co., VA.
Thomas the son of Richard is misplaced in both Hiatt and Harris. He is in fact switched with Arthur's son Thomas. We know so very little about Richard's sons, and though we at least have lines from this Thomas that descend to present day, we know little about him. He married Rachel Norris and is said to have had 4 children. We know that the daughter Harriet married James Wilson, but we know little of happened to her. In 1850 she is living with her husband in Baltimore, but they are both over 50 years of age and no children, if there were any, are living with them. We know nothing of the supposed children Elizabeth and Joseph. So what is known of this line comes down from one line of the son Benjamin Norris who married Rebecca Pierce in Harford Co., MD. Only 14 Chenoweth males would be born to this line and the last of these, James William Chenoweth died in 1973. He was a musician and never married, the only son of Andrew James Chenoweth and Mary Elizabeth Haas, though he had 8 sisters. As thin as the line of Benjamin Norris Chenoweth is, I have made some great cousin contacts in this line. First and foremost is Elmer Haile, Jr. who has helped set the early picture of John Chenoweth straight and helped to sort out the Baltimore lines of the families of Richard and Arthur. I can't say enough about his patience and precise genealogy knowledge. Elmer now in his 90s came out with his family to the Oregon Reunion. He rejoined us last summer for one evening at the Baltimore Reunion. Harry Russell Schuppner, Jr. of California has been a great help with the lines of Benjamin's son William Robinson and more recently Kay Bogart, whose husband Barry descends from Benjamin's son Washington had generously helped Pete to secure over a third of SSA applications for the remaining unknown listings.
THOMAS3 CHENOWETH (RICHARD2, JOHN1) was born Abt. 1756 in Baltimore Co., MD. He married RACHEL NORRIS January 01, 1788 in St John's, Hartford Co., MD, daughter of THOMAS NORRIS. She was born Abt. 1761 in Harford Co., MD, and died Unknown.
Children of THOMAS CHENOWETH and RACHEL NORRIS are:
ELIZABETH4 CHENOWETH, b. Aft. 1788.
BENJAMIN NORRIS CHENOWETH, b. 1797, Harford Co., MD; d. Bef. 1860; m. REBECCA PIERCE, February 20, 1822, Harford Co., MD; b. Bet. 1792 - 1804; d. Bef. 1850.
JOSEPH CHENOWETH, b. 1797.
HARRIET CHENOWETH, b. Bet. 1800 - 1804, Harford Co., MD; d. Unknown; m. JAMES WILSON, November 06, 1822; b. Abt. 1790, Maryland;
Arthur's son Thomas was not only misplaced by Cora, but his children were skipped and the grandchild of his son Thomas substituted. Thomas married Elizabeth Carter and though they had 11 children, very little is known of descending lines. In Cora's book, Arthur's son Thomas gets the biggest play of any of the 4 Thomas grandsons, albeit mistakes abound. As stated above, he is mistaken as the son of Richard and his children are skipped entirely and in their place are the children of his son Thomas, a generation skip much similar to that of Jonathan. To accomplish this Cora claimed that Thomas lived 106 years, a fact which Richard Harris casts doubt on even while offering no solution. The correction of this mess was made possible by Dorinda Shepley who first presented me with the court proceedings that rose from the estate of Thomas after his death which clearly defined his children. Then Elmer Haile, Jr. stepped in clearly proving by land records that this Thomas who lived in Frederick Co., MD was Arthur's son and that his son Thomas had married twice. It was Thomas, Jr. that moved into Baltimore City where his descendants would thrive. One, William Edward, founded the funeral home of what became Chenoweth and Sons. Thomas married Elizabeth Carter, the daughter of John J. and Mary Carter. He settled in Frederick Co. and had 11 children before dying in 1801 shortly after his father Arthur. We know very little of what happened to these children. The oldest Absolom eventual went west to Kentucky, and is a possible candidate for some unknown lines found in Indiana. The daughter Mary married a Doll. Her one known daughter married Dennis Etzler, the Baltimore ancestors of Dorinda. Ruth married Michael Wall, Rebecca married Alexander Coulter and Chloe Matilda married Jacob Houck, but nothing is known of what happened to any of them. Elizabeth married Eli Ridgely Griffith and we know there were 3 children. Eli tried to swindle his sister-in-law Mary Doll out of her property, and when exposed left his family for Kentucky. Sarah, Eleanor and Harriet died as young women. Enoch eventually married Sarah Ann Armitage in 1830 and had one known daughter. He could possible account for the unknown line of Thomas J. in Baltimore. Thomas, Jr., already mentioned, carries most of the present day line marrying first Deborah Buckman and after her death, Elizabeth Airey.
THOMAS3 CHENOWETH (ARTHUR2, JOHN1) was born March 31, 1753 in Baltimore Co., MD, and died Abt. 1801. He married ELIZABETH CARTER Abt. 1774, daughter of JOHN CARTER and MARY ?. She was born Bef. 1758, and died Abt. 1835.
Children of THOMAS CHENOWETH and ELIZABETH CARTER are:
ABSOLOM4 CHENOWETH, b. May 10, 1775, Baltimore Co., MD; d. Kentucky.
MARY CHENOWETH, b. September 20, 1776, Baltimore Co., MD; m. ? DOLL; b. Bet. 1761 - 1781.
RUTH CHENOWETH, b. September 30, 1778, Frederick Co., MD; d. Unknown; m. MICHAEL WALL, March 29, 1794, Baltimore Co., MD; b. Abt. 1772; d. December 1838.
REBECCA CHENOWETH, b. February 28, 1780, Frederick Co., MD; d. Unknown; m. ALEXANDER COULTER, Baltimore Co., MD; b. Bet. 1765 - 1885; d. Unknown.
ELIZABETH CHENOWETH, b. February 07, 1782, Frederick Co., MD; m. ELI RIDGELY GRIFFITH, May 05, 1802, Baltimore Co., MD; b. Bef. 1771.
SARAH CHENOWETH, b. October 13, 1783, Frederick Co., MD; d. 1811.
ELEANOR CHENOWETH, b. May 26, 1785, Frederick Co., MD; d. Abt. 1801.
THOMAS CHENOWETH, b. August 05, 1787, Frederick Co., MD; d. July 31, 1846, Baltimore Co., MD; m. (1) DEBORAH BUCKMAN, April 18, 1811, Baltimore, Baltimore Co., MD; b. Abt. 1791; d. July 16, 1826; m. (2) ELIZABETH AIREY, December 18, 1829, Baltimore Co., MD; b. Abt. 1803; d. Unknown.
CHLOE MATILDA CHENOWETH, b. October 23, 1789, Frederick Co., MD; d. Unknown; m. JACOB HOUCK, June 17, 1812, Baltimore Co., MD; b. Bet. 1774 - 1794; d. Unknown.
HARRIET CHENOWETH, b. December 04, 1793, Frederick Co., MD; d. Abt. 1801.
ENOCH CHENOWETH, b. January 25, 1798, Frederick Co., MD; m. SARAH ANN ARMITAGE, October 07, 1830, Baltimore City, Baltimore Co., MD;
Today, much is known of Thomas, Jr. He served in the American Revolution from Old Towne in present day Allegany Co., MD. Here he married Cassandra Foster while his brother Elijah married her sister Rachel. These two couples would migrate together to Mason Co., KY and eventually settled in adjacent farms in the southwest corner of Franklin Co., OH. Thomas, Jr. and Cassandra had 9 children. Six of these would found strong lines. All of them moved west, while many of the descendants of Elijah remained in the Franklin Co. area. Thomas Jr. died in 1814 at the age of 60 in Franklin Co., but his wife Cassandra lived into her late 80s dying in Vermillion Co., OH. In the mid 1840s she is known to have been in Taney Co., MO where her sons, Benjamin and Joseph lived. John, their oldest son, married his cousin Elizabeth 'Betsy' Foster and moved to Darke Co., OH after the death of his father. Here they raised 13 children who would all marry. Ruth married Ira Parrish and went to Missouri where her two brothers Joseph and Benjamin Franklin had settled. After Benjamin's death most of his children would end up in Texas. The daughter Rachel married Elijah Lowe and migrated to Indiana. She would die in Kansas at the age of 81. Thomas, III married Rachel Perrin and also settled in Vermillion Co., IN. They had 16 children, but only 6 would marry and only 5 of these would have children. Cassandra, another daughter of Thomas and Cassandra is said to have married twice, the 2nd time to James Perrin, but no children are known to exist. The son, Richard Thomas Chenoweth, is said to have married Ruth Perrin, but nothing of what happened to them is known.
THOMAS3 CHENOWETH, JR. (THOMAS2, JOHN1) was born September 10, 1753 in Frederick Co., VA, and died August 17, 1814 in Pleasant Twp., Franklin Co., OH. He married CASSANDRA FOSTER March 17, 1785 in Allegany Co., MD, daughter of JOHN FOSTER and ELIZABETH LEWIS. She was born December 30, 1762 in Allegheny Co., MD, and died January 1850 in Vermillon, Co., IN.
Children of THOMAS CHENOWETH and CASSANDRA FOSTER are:
JOHN C.4 CHENOWETH, b. December 23, 1785, Maryland; d. October 04, 1864, Tippecanoe Co., IN; m. ELIZABETH 'BETSY' FOSTER, September 06, 1807, Pleasant twp., Franklin Co., OH; b. July 16, 1789, Maryland; d. January 23, 1875, Darke Co., OH.
RUTH CHENOWETH, b. April 21, 1787, Mason Co., KY; d. 1854, Polk Co., MO; m. IRA OWEN WINGFIELD WALKER PARRISH, December 29, 1814, Pleasant Twp., Franklin Co., OH; b. 1790, Virginia; d. 1873, Polk Co., MO.
ELIZABETH CHENOWETH, b. February 04, 1788, Kentucky; d. Unknown.
CASSANDRA 'ANN' CHENOWETH, b. March 31, 1790, Mason Co., KY; d. 1839; m. (1) ? CLARK; b. Bet. 1775 - 1795; d. Unknown; m. (2) JAMES PERRIN, June 02, 1828, Warren Co., IN; b. 1808; d. 1859.
RACHEL CHENOWETH, b. October 24, 1792, Mason Co., KY; d. August 01, 1873, Kansas; m. ELIJAH LOWE, Ohio; b. November 29, 1786, Maryland; d. June 18, 1857, Vermillion Co., IN.
BENJAMIN FRANKLIN CHENOWETH, b. March 16, 1795, Mason Co., KY; d. 1856, Forsyth, Taney Co., MO; m. FANNY McKENZIE, March 13, 1817, Franklin Co., OH; b. May 10, 1800, Virginia; d. February 10, 1878, Dallas, Dallas Co., TX.
RICHARD THOMAS CHENOWETH, b. 1797, Ross Co., OH (now Pike Co.); d. Unknown; m. RUTH PERRIN; b. Bet. 1782 - 1802; d. Unknown.
THOMAS CHENOWETH III, b. November 02, 1800, Franklin Co., OH; d. February 13, 1859, Highland Twp., Vermillion Co., IN; m. RACHEL PERRIN, January 27, 1825, Franklin Co., OH; b. January 18, 1806, Ohio; d. December 28, 1866, Vermillion Co., IN.
JOSEPH CHENOWETH, b. May 29, 1805, Franklin Co., OH; d. December 05, 1865, Polk Co., MO; m. ROSE ANN MITCHELL, October 24, 1837, Vermillion Co., IN; b. November 20, 1820, Kentucky; d. June 21, 1875, Polk Co., MO.
In 1850 there were 11 families and 83 people in the line of John's son Thomas. They were living in Virginia, Ohio, Illinois and Missouri. There were only 4 families and 14 people living in Baltimore and Harford Counties, MD from Richard's son Thomas. Not much larger, 5 families and 25 people of Arthur's son Thomas were living in Baltimore and Frederick Cos., MD. The families of Thomas, Jr in the 1850 Census were 28 with 152 people, larger than the other 3 combined. They lived in Ohio, Indiana, Illinois, Missouri and Texas.
---
WELCOME TO THE CLAN '06
The following individuals were reported to the web site as new arrivals to the Chenoweth Clan during 2005. Individuals are listed by birth month and their 2nd generation lineage is in parenthesis.
January: (JOHN) Colin Daniels Best
February: (JOHN) Arella Elaine Nagle, (RICHARD) Jaxson Lee Hale Chenoweth
March: (JOHN): Connor Christian James, Caroline Mae Comeau
April: (JOHN): Anna Marie Smith, Ava Justine Ridgeway, Ainsley Allen Hanes, Duncan Morse Eggers, Cody James Albers, (WILLIAM) Logan Wayne Hankins, (THOMAS) Margaret Renee "Maggie"' Cordova"
May: (JOHN) Benjamin Henry Chenoweth
June: (ARTHUR) Riley Frances Meza, (THOMAS): Riley Joseph Whelan, Samantha Rae Yahr
July: (JOHN) Court Hunter Conway, (ARTHUR): Tara Elizabeth Schoeneman, Brandon Chenoweth
September: (JOHN) Mason Edwin Digman
October: (JOHN) Emily Ann Kerr
November: (JOHN) Ava Justine Ridgeway
December: (THOMAS) Channing Pearson Farrar
Birth Month not known: (JOHN) Alayna Grace Riddell
---
A MOMENT WITH THE WEBMASTER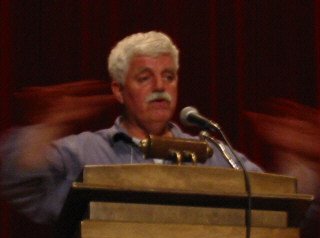 By Jon Egge
Cottage Lake, Woodinville, WA
Descendant of Dr Henry S.5 Chenoweth of Chillicothe, OH
JAMES FRANCIS4, THOMAS3, JOHN2, JOHN1