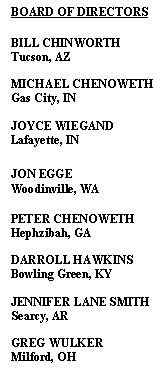 Papa quickly harnessed the horse. Maude and her older brother, Earl, jumped in the wagon just as snowflakes started falling. "This is going to be the best Christmas ever," Earl exclaimed as they cut down and loaded the biggest cedar tree they could find.
Little Maude was Mama's extra right hand – helping in the vegetable garden, feeding pigs, milking cows, churning butter, making bread, and sewing. After they set the tree up outside the front door and decorated it, Maude hurriedly started mixing and kneading the dough for the 12 loaves of bread she helped Mama make each week. After all the chores and cleaning up after dinner, she stayed up late cutting paper dolls out of a catalog, backing them with cardboard, and dressing them in scraps of calico from the dresses and quilts she and Mama had made.
"I'm making dolls for all the mothers and girls, and hemming feedsack handkerchiefs for all the men and boys." Maude explained as her mother started to send her to bed. "Please let me stay up until I'm finished. I want to surprise all my aunts and uncles and cousins with a gift when they come tomorrow." Exhausted as she finished the last gift, Maude fell into a sound sleep.
The next morning, Maude raced from her bed to discover what Santa had left in her stocking. She tore open the wrappings and found a beautiful doll – her first real doll. She hugged her Mama and Papa with tears running down her cheek and exclaimed, "She's beautiful!"
Papa carefully hung the exquisite doll out of harm's way on the wall behind the potbellied stove. Maude dutifully helped Mama with the morning chores.
As Earl had predicted, the Christmas of 1912 was the best one ever. When the rest of the family arrived, a filling Christmas dinner was served. Everyone loved their handmade paper dolls and hankies. The group of cousins built snowmen and the adults inspected the almost completed two-story addition onto the little two-room house. Then they all gathered inside to hear the Bible story of Jesus in the manger. They sang carols while Mama played the old pump organ. What a celebration to remember!
Two days later, Maude began to sew clothes and a tiny quilt for her prized doll. In horror, she discovered the face was running down and all deformed. To everyone's surprise, the doll was made of wax and had gotten a little too close to the potbellied stove.
Maude cried herself to sleep that night as Mama rocked her. Little Maude never forgot what Mama told her that night, "When life gives you scraps, make a quilt." Maude was learning early in life to look for the good in every circumstance.
Marriage Frontier Style

Eighteen-year old Maude nervously stood, dressed in her Grandmother Chenoweth's white lace and pearl wedding gown. Mama piled her long hair on top of her head to in the veil in place. Maude suddenly burst into tears, "Mama, I'm scared to death. Were you this jittery on your wedding day?"

---

ITEMS IN THIS ISSUE
---
Mama assured Maude that her jitters were normal. "You will be fine when you see Clarence, you'll see!"
Neighbors and family had gathered from nearby farms. They brought quilts and other gifts to help the new couple set up housekeeping. The traveling minister performed the ceremony in the beautiful flowering garden of their two-story clapboard farmhouse. After a buffet lunch, cake and punch, the guests bid the newly married couple farewell as they took off in her father'' Model A Ford with tin cans clanging.
The young couple stayed busy. Clarence worked a variety of jobs; Maude continued to help her Mama and Papa with the chores and responsibilities of raising her nine younger siblings as much as she could. Clarence and Maude began a family of their own with the birth of a son.
When the Great Depression hit and Clarence lost his job, Maude encouraged him to set up his own electrician's shop. Maude worked 12 hour days beside her husband as bookkeeper, receptionist, store manager, and mother to three rambunctious boys.
Every night after tucking their boys into bed, she pulled out her needle and thread and her sewing machine. She made their clothing and new quilt tops to cover their old tattered and well-worn quilts to keep them warm. She milked a cow every morning before work, and paid her neighbor with milk to quilt her tops. Life without daughters and working full-time at the shop meant that Maude had to raise a garden and do all the domestic chores without help and with little money to waste on store-bought items.
Whenever she started feeling sorry for herself, Maude would pick up her piecing and quilting to chase away the gloomies. She gave herself a good talking-to, suggesting she change her attitude. It was during these lean years, that Maude was forced to trust in the Lord to supply all their needs and renew her strength.
Economic times were hard. Clarence moved his little family to Oklahoma City in search of a better life. Maude took in washing and ironing, babysitting and sewing for a dollar a day, and found a job as an alterations seamstress to pay the mortgage on a little house in 1943.
Over the years, Maude and Clarence provided a home for many members of their extended family. Their generosity took many forms. Maude never forgot working all day, coming home to fix dinner and cleaning up for eight people, then quilting until 2 a.m. They always had a quilting frame set up in the living room for Mama to quilt on during the day. The only problem was that Mama could only quilt in one direction, so Maude had to stay up late to quilt from the opposite direction so Mama could continue quilting the next day.
Maude's hands were never idle, but always helping someone, quilting, crocheting or sewing doll clothes. She was convinced her heavenly Father was in control and never doubted His everlasting love. But it was her quilting that calmed her down and enabled her to change her focus from self-pity to praising God again.
God Sustains Maude through Tragedy and Loss

During the 1960s, Maude suffered a series of major losses. Her widowed mother was the first. A few years later, she said good-by to her beloved Clarence. That same year, Maude was devastated when she received news that her oldest son, Gordon, had been killed in a plane crash.
The pain she experienced seemed unbearable. "Though my family and church were tremendously comforting and supportive, it was only the healing balm of God's love that sustained me as I repeatedly gave Him my grief. There was a hole in my heart the size of the Grand Canyon. The Lord eventually gave me a pinhole of light in my dark valley. He led me through the sorrow and restored my strength and joy. I never blamed God for my heartaches. I know God is good. It is Satan who comes to kill and destroy."
"When I occasionally feel down, I ask Jesus to show me some way to extend His light to others by sharing His loving kindness to those even needier than I am. During those dark times, I've turned to piecing and quilting and dressing my dolls for consolation. It's helpful to get my mind off myself and create beauty to share with others."
"I've also lost five brothers and sisters, but God has always been faithful to comfort and heal my broken heart and bind up all the wounds as He rocks me, wrapped in His quilt of love."
Maud the Torch Bearer at Age 98

On a hot, sunny day in 2002, Maude walked down to the end of the block to watch the cross-country Summer(1) Olympic Torchbearers hand off their torches to the next partners in the historic relay. Children jumped up and down with excitement as they screamed out, "They're coming, they're coming."
They stopped right in front of Maude for the historic picture-taking ceremony. The young torchbearer shocked everyone by handing the lit torch to Maude instead of his partner. After asking her age, the runner gave Maude a big sweaty bear hug and an Olympic flag to add to her collection of firsts.
Maude has always been a torchbearer, reflecting the light of Jesus' love and giving sacrificially of herself through service and quilts. Since 1922, she's made over 100 quilts and given almost every one away to appreciative family, friends and neighbors. She's gifted 200 patchwork pillows and bags to mastectomy patients. Each stitch of each beautiful quilt is a labor of love and creativity – a legacy of a woman of great faith who has poured out her life as a drink offering to God in service to others.
Since Maude retired from her full-time job as seamstress at a department store at the age of 74 in 1978, she's kicking up her heels and enjoying the time of her life. She joined a doll club and made a Friendship quilt signed by each member that was featured in a doll book. Her drawers overflow with blue ribbons for her dolls and quilts; and her scrapbooks bulge with pictures and stories of all the quilts she's created.
One of her favorites is the Butterfly quilt fashioned from blocks she embroidered and painted with crayons in the 1930's, which she finished after retiring. Then there's the blue and white Burgoyne Surrounded quilt Maude made from scraps from Kerr's department store uniforms. She won a blue ribbon for her Drunkard's Path quilt.
People were always giving Maud quilt blocks to finish. One time the St. Luke's Church choir director found some State Flower blocks in his mom's estate. There were three state blocks missing, so he searched the Internet and presented Maude with the missing state blocks for Christmas. Since he was retiring, she finished the quilt and gave it to him as a going-away present.
"My current passion is making my Fun quilts or I Spy quilts which I laid awake one night fashioning in my mind," Maude enthusiastically explained. "I love to personalize them. I've made one with different sports cars in each block for my grandson, and toys and teddy bears for baby quilts, and roses for the women. I surprised my granddaughter with a quilt at her wedding shower. She and her mom both burst into tears of joy. That's what makes it all worth the time and effort," Maude added, a little bleary-eyed herself.
Maude's Centennial Celebration

It's February 5, 2004, a day after Maude's 100th Birthday Bash.
I'm exhausted. There must have been well over 100 people here, Maude mused. I'm worn out from all the festivities and the crowds. I need something to calm me down.
Maude did what she always does when she needs to relax. She took out the bright, cheery pictorial blocks she had cut for her Fun quilt and began piecing them together.
As she fed the fabric through the sewing machine, her mind went back to the Christmas in 1910 when Papa surprised Mama with a shiny new-fangled treadle sewing machine. He had built up credit for months at the general store in town by bringing in eggs, corn, cream and a butchered cow. "Now Cora and Maude can stitch our clothes, bedding and mattresses much faster than by hand." Her father had explained.
Maude was the oldest girl and Mama's extra right hand, always by her side helping with everything. After her younger sister was born, Mama's doctor prohibited her from using that treadle sewing machine because of the phlebitis in her legs. This presented a big problem since Maude was too small at six years old to even reach the pedal to take over the sewing. Papa came up with the perfect solution. Mama could instruct and supervise. Maude could stand on her tiptoes and guide the material through the machine. And Earl, her older brother, could squat down and work the treadle with his hands. Talk about family togetherness!
United they conquered the chore, and bonded in the process.
Sewing and quilts had played a major role in Maude's family even before she was born. Maude's great grandmother, Mary McElwain Chenoweth, appliqued a red and green Eagle quilt top in 1860 for her son who fought in the Civil War. It was a family heirloom which traveled in a covered wagon in 1889 to Hinton, Oklahoma. Maude's mother and her two sisters-in-law quilted the top in 1900 and inscribed in the quilting "Presented to Benjamin Franklin Chenoweth by his mother 1860."
Quilts seem to have always formed the backdrop for her fulfilling Oklahoma life. Maude never forgot that icy cold water as the Methodist minister from Hinton baptized her in the stream in the canyon when she was 12. Mama dried her off and bundled her up in a warm quilt until she quit shivering. Afterwards, the little church family celebrated with a picnic spread out on quilts as the children frollicked and played in the lush meadow.
For years, Maude's mother entered quilts in the Oklahoma State Fair. Maude, too, had many blue ribbons to her credit. It would be impossible to count the number of quilts Maude had made for her children, grandchildren, and great grandchildren over the years. Even nieces and nephews were blessed. When Maude's sister-in-law, Mildred Chenoweth, set out to create a Grandmother's Fan legacy quilt for her own granddaughter, Kristin Chenoweth (2), Maude contributed the perfect pink ruffle for the border of the project.
Now, as Maude guided her new blocks through her sewing machine, she felt calm and recharged. That first treadle sewing machine was only the beginning of a lifetime of stitching in love for her family.
"What is your secret for a successful life," Maude was recently asked.
"Life has given me lots of pieces of sorrow and hard work, but I always was determined to keep on smiling through the tears, and loving and helping as Jesus did," Maude replied. "Like my Mama always said, "When life gives you scraps, make quilts!"
That's a pretty good recipe for success.
Age 101 - ELSIE MAUDE7 LEAMAN nee CHENOWETH (GEORGE EDGAR6, BENJAMIN FRANKLIN5, LUKE4, ARTHUR3, THOMAS2, JOHN1) was born February 04, 1904 in east of Hinton, Caddo Co., OK, and died April 06, 2005. She married CLARENCE EUGENE LEAMAN June 11, 1922 in Caddo Co., OK. He was born October 17, 1900 in Oklahoma, and died August 12, 1965 in Oklahoma.
**********************
(1) It should be noted that in the Summer of 2002 the Olympic Torch Relay was in preparation for the Winter Olympics in Salt Lake City, UT
(2) Kristin Chenoweth is a film, TV, broadway actress and Tony Award winner.
(The above article was found on the internet, an excerpt from the book "Heavenly Patchwork: Quilt Stories Stitched With Love". Permission to reproduce this article was need from the author, Elsie Maude Chenoweth Leaman, who had already passed away. Permission was obtained from the publishers of the referenced book.)
---
Yes, Virginia, There is a Santa
(Reprinted from the Saturday Evening Post) From the New York Sun, September 21, 1897
Her whole name was Mrs Laura Virginia O'Hanlon Douglas. She earned a master's degree from Columbia University and a doctorate from Fordham, and she had a long and distinguished career as a teacher and administrator in the New York City school system, but to millions of people she will always be the little girl who wrote a letter asking about Santa Claus.
"I was only a child, and my parents did everything for me that any parents could do," Mrs Douglas told an audience of college students some 40 years later. "Quite naturally I believed in Santa Claus, for he never disappointed me. But like you, I turned to those of my own generation, and so when less fortunate little boys and girls said there wasn't any Santa Claus, I was filled with doubts. I asked my father, and he was a little evasive on the subject.
"It was a habit in our family that whenever any doubts came up as to how to pronounce a word, or some question of historical fact was in doubt, we wrote to the 'Question and Answer' column in the New York Sun. Father would always say, 'If you see it in the Sun, it's so.' And that settled the matter.
"'Well, I'm just going to write to the Sun and find out the real truth,' I said to my father."
The editorial was written by Francis Pharcellus Church, a Civil War correspondent for the New York Times before he joined the Sun as a writer specializing in theological and controversial subjects.
Mr Church died in 1906. The New York Sun died in 1950. Mrs. Douglas died May 13, 1971, at the age of 81.
But little Virginia, her letter, and the answer she received will live forever in America's heart.
Dear Editor: I am 8 years old. Some of my little friends say there is no Santa Claus. Papa says "If you see it in the Sun it's so." Please tell me the truth: is there a Santa Claus? --Virginia O'Hanlon
Virginia, your little friends are wrong. They have been affected by the skepticism of a skeptical age. They do not believe except they see. They think that nothing can be which is not comprehensible by their little minds. All minds, Virginia, whether they be men's or children's, are little. In this great universe of ours man is a mere insect, an ant, in his intellect, as compared with the boundless world about him, as measured by the intelligence capable of grasping the whole of truth and knowledge.
Yes, Virginia, there is a Santa Claus. He exists as certainly as love and generosity and devotion exist, and you know that they abound and give to your life its highest beauty and joy. Alas! How dreary would be the world if there were no Santa Claus! It would be as dreary as if there were no Virginias. There would be no childlike faith then, no poetry, no romance to make tolerable this existence. We should have no enjoyment, except in sense and sight. The eternal light with which childhood fills the world would be extinguished.
Not believe in Santa Claus! You might as well not believe in fairies! You might get your papa to hire men to watch all the chimneys on Christmas Eve to catch Santa Claus, but even if they did not see Santa Claus coming down, what would that prove? Nobody sees Santa Claus, but that is no sign that there is no Santa Claus. The most real things in the world are those that neither children nor men can see.
No Santa Claus! Thank God, he lives, and he lives forever. A thousand years from now, Virginia. A thousand years from now, Virginia, nay, ten times ten thousand years from now, he will continue to make glad the heart of childhood. – Francis P. Church

---